Top Handbag Trends for the Spring/Summer Season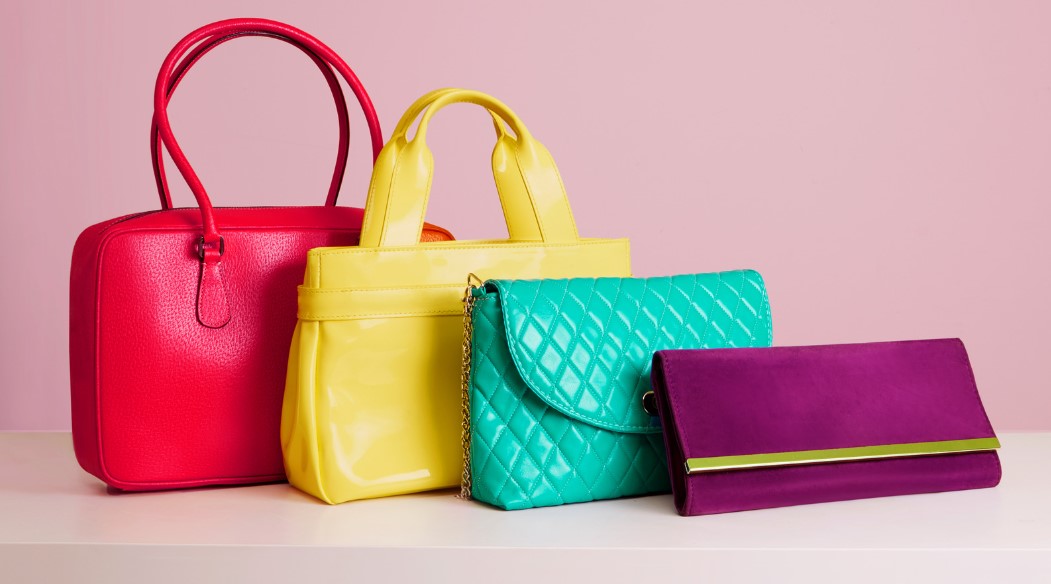 Spring and summer are the perfect seasons to show off your fashion sense with some trendy handbags. Whether you're heading to a beach party or a night out in the city, having the right bag can make all the difference. But with so many options available, it can be hard to stay on top of the latest trends. Don't worry! We've got you covered. In this blog post, we'll take a look at the top handbag trends for spring/summer and how to wear them with confidence. So get ready to add some flair to your wardrobe as we delve into this season's most fashionable bags!
The Bucket Bag
The bucket bag is a timeless classic that has made its way back into the spotlight this season. This versatile bag comes in all shapes and sizes, making it perfect for any occasion. Its soft structure complements any outfit, from casual to formal wear.

One of the best things about the bucket bag is how spacious it is. You can easily fit your essentials inside without compromising on style or comfort. The relaxed shape adds an effortless cool factor to any look.

This season's bucket bags come in various materials like leather and canvas, with fun details such as tassels or fringe trims adding a playful touch to your outfit. Neutral colors like beige, black, and brown are great options if you want a more classic look while brighter hues add some pop of color to your ensemble.

Whether you're pairing it with jeans and sneakers or wearing it out to dinner with heels, the versatility of the bucket bag makes it an essential piece for every fashionista's collection!
The Basket Bag
The basket bag is a perfect choice for those who love to add an element of boho chic to their outfits. These bags come in various sizes and styles, from small handheld baskets to larger shoulder bags that can fit all your essentials.

One of the best things about basket bags is that they are made from natural materials like straw, bamboo or rattan which makes them eco-friendly. They can be dressed up or down depending on the occasion – pair a small wicker bag with a sundress for a casual day out, or go for a bigger woven tote when heading to the beach.

Another great thing about these bags is that they are incredibly versatile. They can be worn with anything from jeans and t-shirts to maxi dresses and skirts. The neutral tones of most basket bags make them easy to pair with any outfit, so you won't have trouble finding one that suits your style.

If you're looking for something different this spring/summer season, consider investing in a basket bag! It's sure to become your new favorite accessory and will add some fun texture and personality to any outfit!
The Belt Bag
The Belt Bag, also known as the Fanny Pack, has made a major comeback in recent years. This hands-free option is not only practical but also fashionable. It's perfect for those who want to keep their belongings secure while on-the-go.

The Belt Bag comes in different shapes and sizes, from small pouches to larger statement pieces. Some even come with multiple compartments to help organize your essentials.

One of the great things about the Belt Bag trend is its versatility. It can be worn around your waist or across your chest like a mini crossbody bag. The styling options are endless!

Pair it with high-waisted jeans and a basic tee for a casual look or wear it over an oversized blazer for a more elevated outfit.

Don't be afraid to experiment with bold colors or prints when choosing your Belt Bag. This accessory adds just the right amount of flair to any outfit without being too overwhelming.

The Belt Bag is a must-have accessory for anyone looking to add both style and functionality to their wardrobe this season!
The Top-Handle Bag
One of the top handbag trends this season is the top-handle bag. This classic and sophisticated bag is making a comeback in various designs and sizes.

The top-handle bag is perfect for those who want to add a touch of elegance to their outfit. It can be paired with both formal and casual attire, making it versatile for any occasion.

What makes this bag unique is its structured shape and the handle on top that allows you to carry it comfortably in your hands or on your forearm. The handle also adds an interesting detail that elevates the overall design.

This season, designers are experimenting with different materials such as leather, suede, straw, and even clear plastic! They are also playing around with colors ranging from neutrals like black, white, and beige to bold hues like reds and blues.

Whether you choose a minimalist design or one adorned with embellishments like studs or tassels, the top-handle bag will definitely make a statement in any outfit.
The Crossbody Bag
The crossbody bag is a must-have for any fashion-forward woman this spring/summer season. This versatile and functional handbag style has been on-trend for quite some time now, and it's not going anywhere anytime soon.

What makes the crossbody bag so popular? For one, its practicality cannot be beaten. With its long strap that can be worn across the body, you can keep your hands free while carrying all of your essentials with ease. Plus, it's perfect for those days when you want to go out without lugging around a bulky tote or shoulder bag.

But just because it's practical doesn't mean it can't also be stylish! Crossbody bags come in a variety of shapes, sizes, colors, and materials to fit anyone's personal style. From classic leather designs to trendy woven styles or even bold prints – there's something out there for everyone!

Plus, they are perfect for adding an extra layer of interest to any outfit – whether you're wearing jeans and a t-shirt or dressing up in your favorite flowy dress. The possibilities are endless with this trendy yet functional accessory.

So don't hesitate – grab yourself a chic crossbody bag today and elevate your wardrobe game this season!
How to Wear the Trending Handbags
Trending handbags are all the rage for Spring/Summer 2021 and it's important to know how to style them properly. The first step in wearing a trendy handbag is pairing it with the right outfit. If you're carrying a statement bag, keep your clothing simple and understated so that the bag can take center stage.

Another way to wear a trending handbag is by experimenting with different colors and textures. Don't be afraid to mix patterns or try out unexpected color combinations – fashion is all about taking risks! However, make sure everything flows together seamlessly.

When it comes to sizing, consider both practicality and aesthetics. A small crossbody may be perfect for running errands but won't fit all of your essentials for a night out on the town!

Don't forget about the power of accessorizing! Add some personality to your look by incorporating jewelry, sunglasses or even hair accessories that complement your chosen bag.

With these tips in mind, you'll be able to effortlessly rock any trending handbag this season!
Conclusion
The spring/summer season is all about embracing new trends and updating your wardrobe. And what better way to do that than by investing in a stylish and functional handbag? This season is all about experimenting with different styles, from the trendy bucket bags to classic top-handle bags.

Remember, when choosing a handbag for this season, prioritize functionality without compromising on style. Opt for bags that can carry all of your essentials while still looking chic and fashionable.

By following these top handbag trends for the spring/summer season, you'll be able to elevate any outfit effortlessly. So go ahead and refresh your collection with some of these trendy options!
Related Posts