What's the Best Bike for Kids?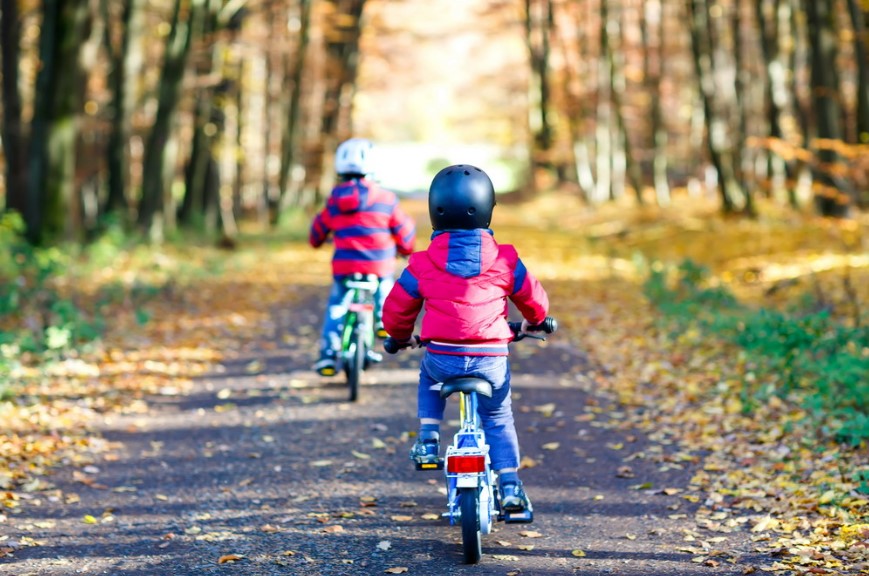 If you don't have much experience with bikes and do not cycle yourself, you might have no clue as to what type of bike is best for your child. After all, all bikes are not equal and a bike that is suitable for a three-year-old will not be appropriate for a ten-year-old. So, what do you need to think about when buying your child their first bike or when moving from one type of bike to the next. 
Can Your Child Ride a Bike? 
Whether or not your child can ride a bike will determine the type of bicycle you choose. These days, balance bikes are often chosen to help children learn to cycle. A balance bike does not have pedals or training wheels, with children instead propelling themselves forward with their feet. The idea is that the child can master the art of balancing from the very beginning, instead of relying on training wheels to keep the bike upright. 
The older method of learning to bike ride focused on steering and pedaling first, before training wheels were removed and then the child would have to master balancing. Balance bikes enable children to learn to ride a bike quicker and the transition to a pedal bike is much easier. 
Moving On to a Pedal Bike
When you feel your child is ready to tackle a pedal bike, you will need to think about what size to buy. The experts at Woom say that your child's inseam measurement and age will give you a rough guide when it comes to sizing kids' bikes. In general, a bicycle with a 12-inch wheel is suitable for children aged between two and four. Wheel sizes go up as the child grows. But age is not the only factor when it comes to buying a bike for your child. A child that is small for their age may not be ready for the same size bike as another child who is tall for their age. 
Your child's inseam measurement should also be taken as this will allow you to gauge the size of an appropriate bike, based on seat height. The minimum seat height should be between a half inch and one inch lower than your child's inseam to allow them to get on and off the bike easily. 
What Type of Bike is Best? 
There are many different types of bikes available for children, such as lightweight kids bikes and mountain bikes for kids, so how do you know which one to choose? 
Lightweight bikes are generally best for kidsas these are easier for them to manage. But this does not mean that you should buy a cheap, plastic bike. Good quality lightweight bikes made from aluminum or lightweight steel are the best choice. 
The type of cycling your child does will also play a role in the type of bike you choose, as will their skill level. If they just like to cycle around the block in your local neighborhood, then you don't need to invest in a bike with lots of different features, such as multi-gears. However, if they are proficient at cycling and lovetaking their bike up and down hills and mountain trails, then a mountain bike would be the best choice. 
If you do buy a bike with gears, make sure your child learns how to use them properly. Gears can be tricky to master but knowing how to use them can make cycling much easier. And remember, protective gear is important for your child, no matter how good they are at cycling. Always insist on your child wearing a helmet at the very least.
Related Posts